The community of patrons at Don's Fish Camp likes a good party.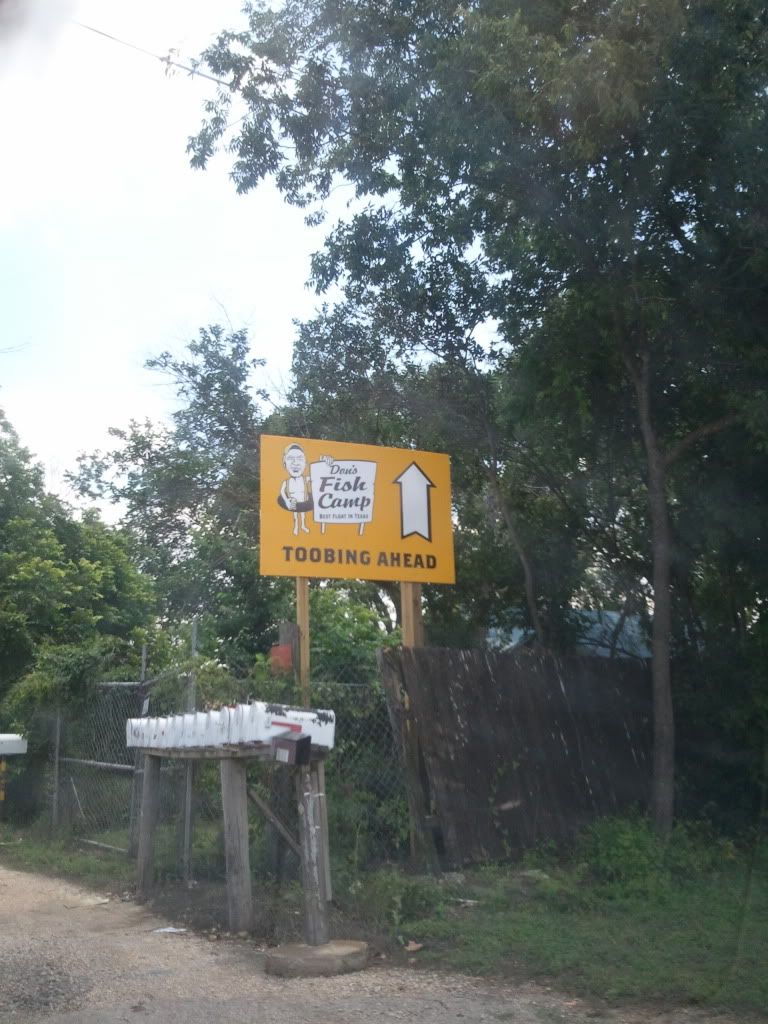 Don's Fish Camp updates 08/17/2014:
-Hotties now work the register at Don's
-Complete redesign of bus barn, rental/entry shack, bus lanes. Very quick.
-Camping parties seem to be getting more popular here as the other tubing places absorb tube rental-only business
-patrons are complaining that they must pay $5 per person entry while the other tubing operations don't charge entry
-Remember:
Less litter = Less law enforcement
(kudos)
Current Weather at Don's Fish Camp:
Don's Fish Camp Hours and Prices:
Don's park entry PER PERSON:
$5.00 day pass, $10 camp fee
Rental prices from website
*subject to change
Monday- Friday 11-5:30
Saturday- Sunday 10:30-6:00.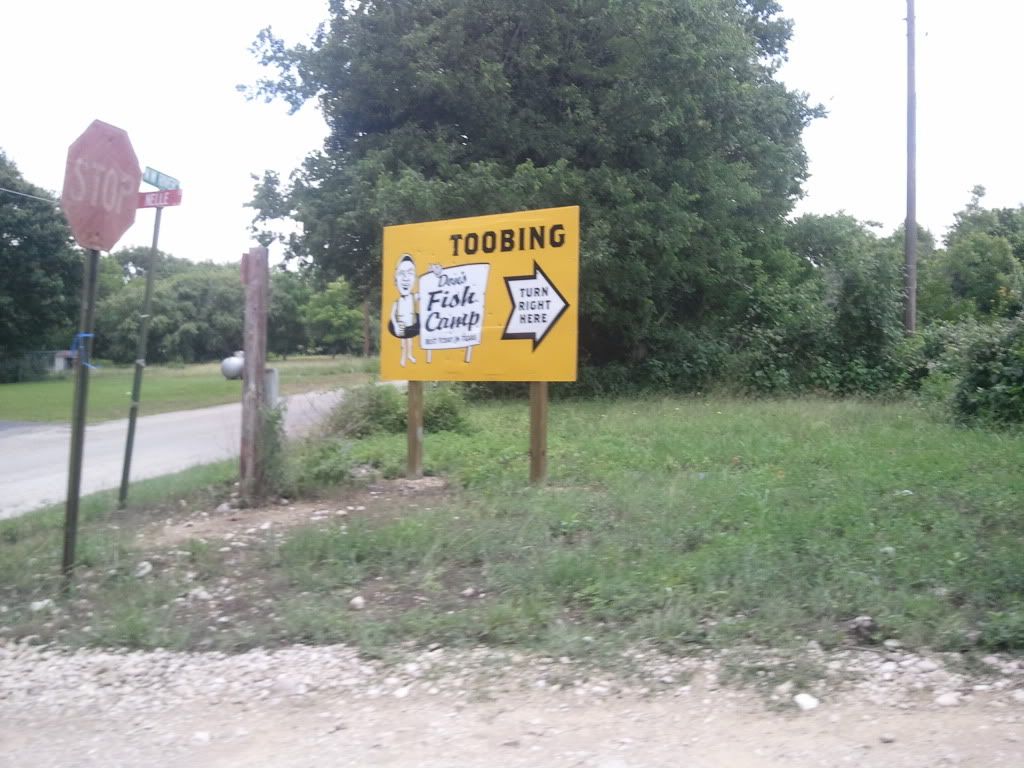 Directions to Don's Fish Camp:
Don's Fish Camp is located at the end of Nelle street (a dirt road with a red street sign), just off Main Street in Martindale, Texas. Head east out of San Marcos, on Hwy 80 towards Martindale. Turn right at Main street (a 45 degree turn) then turn right again on Nelle.
-DON'S FISH CAMP-

RED

MARKER
Don's Fish Camp
Toobing at Don's
Tube rental is preferred by most patrons of Don's Fish Camp. Park up top and pay for tubes at the new stand. Your float will begin at county road 101 bridge. Bus rides and toobes can be obtained onsite. Expect lines during peak times. It is approximately a 3.5-4 hour float. If you bring your own tube, you will still need to pay $5 for each person toobing to Don's Fish Camp.
Camping at Don's
River side camping at Don's is $10 per person per night and includes day use, trash cans, fire rings, porta poties, grills, tables and fishing. No assigned spaces, primitive camping only. Gates close at 10pm.
*Warning*
The typical tent sites quickly become an
island surrounded by flood waters
during flash floods upstream. Monitor the river or leave for your safety during heavy rain events.


Thank you for reading!
You put $.50 in
this guy's
pocket for any ad you click.
-->
Of course these ads by Google are safe.
Have a fun day at Don's Fish Camp on the San Marcos River!



Share any Don's Fish Camp question or experience below: